CEI SUES TREASURY

CEI.org: CEI Sues To Force Release of Carbon Tax E-Mails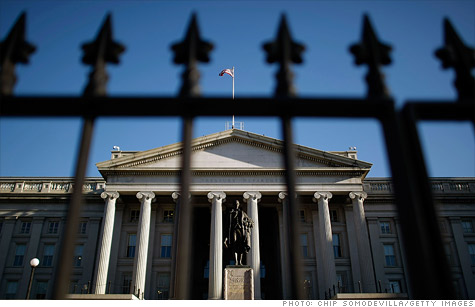 On Tuesday, the Competitive Enterprise Institute filed suit to force the Treasury Department to release more than 7,300 emails that discuss a new "carbon tax" Obama administration allies in Congress are expected to propose in the upcoming lame duck session.

The suit, filed in U.S. District Court in Washington, D.C., seeks emails on official government accounts that CEI had requested under the Freedom of Information Act. Treasury has said nothing about this topic publicly, but the existence of such extensive email traffic likely reflects extensive discussions between Treasury officials, outside pressure groups and other special interests groups.

The administration has refused to issue one of its relatively common fee waivers for the documents. It cited the cost of photocopying 7,000-plus emails and claimed disclosure "would not significantly inform the public about operations or activities of government." > Read more about the lawsuit

> Interview Christopher Horner, author of The Liberal War on Transparency

> Related: EPA chief's secret 'alias' email account revealed
DEREGULATION - RYAN YOUNG
Openmarket.org: Businesses Against Deregulation
Most people believe that businesses abhor regulations and would love to
do away with them entirely. This belief is often wrong. Many regulations make it harder for startups to enter the market, and can hobble smaller competitors. That's why incumbent firms in many industries regularly welcome new regulations with open arms, and will spend millions on lobbying to pass them. It's a way to keep the competition out. > View the full commentary on Openmarket.org
CEI is a non-profit, non-partisan public policy group dedicated to the principles of free enterprise and limited government. For more information about CEI, please visit our website, cei.org, and blogs, Globalwarming.org and OpenMarket.org. Follow CEI on Twitter! Twitter.com/ceidotorg.