STATE OF THE UNION

CEI State of the Union Live Blog 2013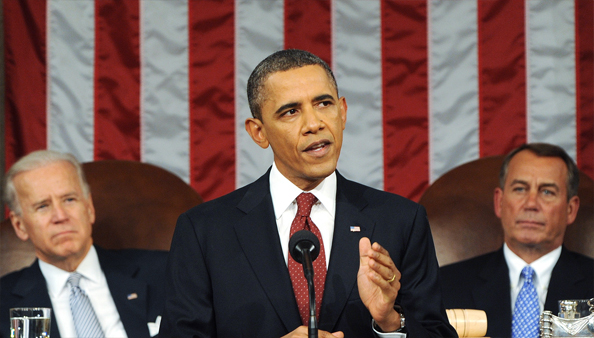 On Tuesday evening, Competitive Enterprise Institute staff will host a live blog of President Barack Obama's 2013 State of the Union address. Experts on immigration, communications, banking and finance, energy and the environment, labor, consumer issues and more will deliver reactions in real time to the president's remarks. Commentary will begin at 8:30 p.m. Eastern.

>> View the live blog on Openmarket.org.
UNIONS - MATT PATTERSON

New York Post: 'Blunting' the decline of unions
ETHANOL POLICY -> VIOLENCE? - MARLO LEWIS

Globalwarming.org: Study Links Ethanol Policy to Food Price Increases, Mideast Turmoil
CEI is a non-profit, non-partisan public policy group dedicated to the principles of free enterprise and limited government. For more information about CEI, please visit our website, cei.org, and blogs, Globalwarming.org and OpenMarket.org. Follow CEI on Twitter! Twitter.com/ceidotorg.