MARGARET THATCHER - IAIN MURRAY

American Spectator: The Lady Wasn't for Turning




Mrs. Thatcher recognized the great error of socialism. As she put it,
the trouble with socialism is that you eventually run out of other people's money. She proposed a twofold solution. First, stop spending other people's money. Second, give them the opportunity to earn it. In short, she sought to reintroduce liberal capitalism to the country that had once been at its vanguard — from the repeal of the Corn Laws to the Industrial Revolution.

Yet her one failure — to bring harmony to Britain's raucous polity — is in fact a testament to her success. Let me explain. > Read more

> Interview Iain Murray
NET NEUTRALITY
Today!
9:45AM - 11:15AM
Rayburn House Office Bldg
The Obama Administration's Network Neutrality order awaits a late summer or early fall D.C. Circuit Court ruling on its legality. What does all of this mean for the future of all things Internet?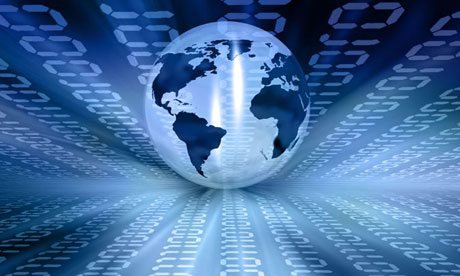 Emcee: Seton Motley - President, Less Government

Discussers & Debaters:

Phil Kerpen - President, American Commitment
Ryan Radia - Competitive Enterprise Institute
---
Gigi Sohn - President, Public Knowledge
Sascha Meinrath - Vice President, New America Foundation

OBAMA BUDGET & REG REFORM - WAYNE CREWS

Forbes: Congress Returns To Battle Gun Control, Immigration--And A Fat New Obama Federal Budget

Congress returned to Washington this week amid disappointing jobs data. Worse, multitudes that exited the workforce altogether aren't even officially counted anymore. Economic recovery should be our absolute priority.
Now approaching $2 trillion annually, the "hidden tax" of federal regulation stands at over half the level of spending the president will propose. We need far fuller accounting for government's presence in the economy than Obama's budget: a regulatory budget to supplement the fiscal one. > Read the full commentary

> Interview Wayne Crews
CEI ANNUAL DINNER & GALA

FEATURING

THE HONORABLE RAND PAUL

JUNE 20, 2013
CEI is a non-profit, non-partisan public policy group dedicated to the principles of free enterprise and limited government. For more information about CEI, please visit our website, cei.org, and blogs, Globalwarming.org and OpenMarket.org. Follow CEI on Twitter! Twitter.com/ceidotorg.