The radio debate with Marilinda Garcia and Ann Kuster is tomorrow at 8 am on WGIR AM 610!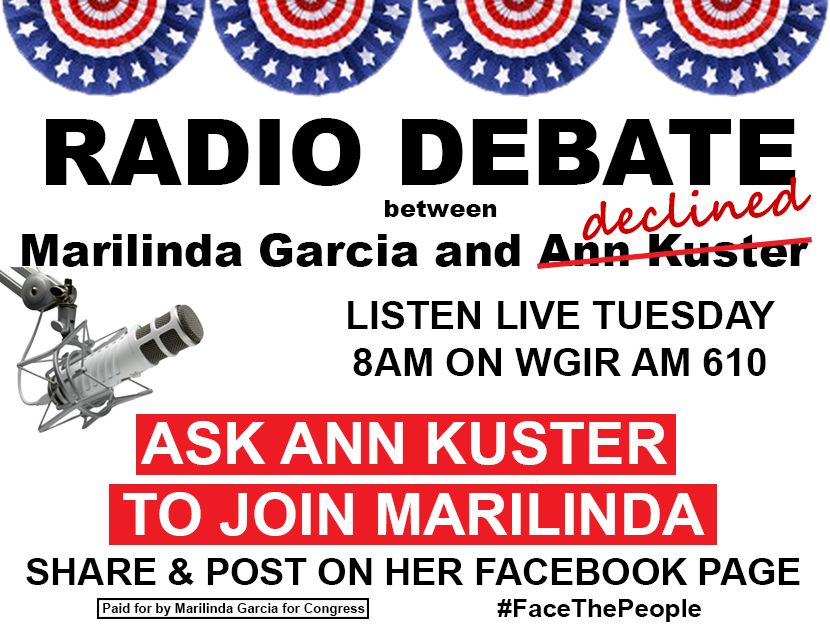 Ann Kuster seems to have plenty of free time, as she has been invisible on the campaign trail thus far. Despite this, she has REFUSED to attend tomorrow's "candidates' debate" on WGIR. She won't even call into the radio debate and give her take on the issues facing New Hampshire over the telephone!
Ann Kuster would rather spend all of her time fundraising and using misleading ads to distort Marilinda Garcia's record. But in New Hampshire, voters expect their candidates to listen to them—not hide.
That is why Marilinda Garcia will be participating in the debate even without Ann Kuster! Be sure to tune in to WGIR AM 610 at 8 am on Tuesday, and don't forget to contact Ann Kuster yourself and ask her to join Marilinda.