Over the next week the New Hampshire state legislature will quite literally decide the fate of New Hampshire's public charter school program. New Hampshire charter schools are currently the lowest funded charters in the nation receiving about $5,500 per pupil. After six years of flat funding these schools are at risk and an update to the funding formula must occur this session. If action is not taken we risk damaging these high-quality public schools and tumbling toward a "race to the bottom" as families seek opportunity in other states.
According to HB563's prime sponsor Representative Ken Weyler, the original intent of HB563 was to link per pupil funding to 50% of the state average cost per pupil. This would provide a natural increase in per pupil funding as costs rise. HB563 was changed in committee however and as amended would provide a modest $36 dollar per pupil increase in year one (this is not a typo) and a $1,036 increase per pupil in year two. Per pupil funding would remain relatively static after year two. (Readers should note that HB563 received bipartisan in the House including almost all House republicans and over two dozen democrats).
The Senate initially voted to support HB563 (no senate democrats voted in favor of HB563) however the Senate then voted to table the bill and address charter funding in the budget. See section below, "House VS Senate Budget".
Although the Senate budget appears to spend about $100 million more than the House, it cuts $3 million from the charter school line item. It does this by reducing the increase in per pupil aid passed in the House budget by 75% to $250.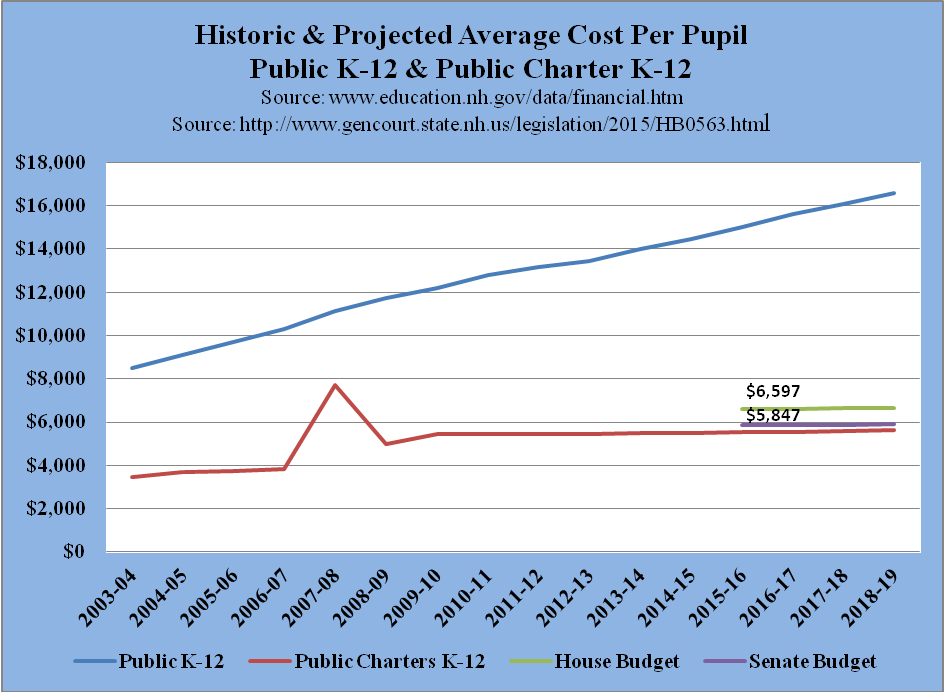 To help illustrate the critical need to address funding this session I would point out that even State Board of Education member Bill Duncan testified in support of a $1,000 per pupil increase in February.