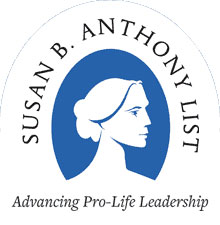 In a shocking 6-3 decision, the Supreme Court just ruled this morning to UPHOLD Obamacare, which uses OUR hard-earned taxpayer dollars to fund abortion on demand.

President Obama is probably celebrating his victory right now, crowing over the success of his radical pro-abortion agenda.

How did we get here...?

Barack Obama won two elections without ever having to answer for his pro-abortion extremism (he once voted against a law to save innocent babies who survive botched abortions.)

The result has been the most pro-abortion president in American history, backed up by an increasingly LIBERAL Supreme Court...

...with a small army of pro-abortion activists working right out of the White House...

...and since Obama was sworn-in back in 2009, roughly FIVE MILLION of America's most innocent citizens - babies living in their mothers' wombs - have been violently killed.



Unless the Republican Party nominates a strong pro-life candidate to defeat Hillary Clinton, the carnage will continue. More pro-abortion judges and activists will take positions of power - issuing outrageous decisions like the one today. The pro-life bills passed in Congress will be met with more vetoes. And more innocent babies will pay the ultimate price, suffering a cruel, violent death in the womb.

That is why I am writing you today, asking you to make a $16 donation to the Susan B. Anthony List to help us kick the pro-abortion "rights" crowd out of the White House in '16.

Susan B. Anthony List is the most aggressive and effective grassroots lobbying organization for laws that protect the God-given rights of babies in the womb. I helped launch this group back in 1992 after watching in disgust as the pro-abortion women elected that year made it seem like the only thing women voters care about is the "right" to an abortion, at any time of the pregnancy, for any reason.

In the years since, we've built a strong grassroots network of pro-life activists, passed state and federal laws to protect innocent babies and their mothers, and (through our affiliated PAC) supported winning pro-life candidates in the most hotly-contested elections.

In 2014 alone, we delivered (through our Candidate Fund) roughly $100,000 in direct and "bundled" donations to help Joni Ernst of Iowa and Thom Tillis of North Carolina win come-from-behind victories in their tough Senate races. And we were honored to help dozens more outspoken pro-lifers get elected to the House and Senate.

As longtime pro-family activist Maggie Gallagher puts it, the Susan B. Anthony List is "the political arm" of the pro-life movement.

But right now, it's an arm that needs to build up some more muscle in advance of the next election.

That is where you come in.

Friend, your caring donation of just $16 will earn you the distinction of being one of our country's most committed pro-life citizens... someone who does more than just talk about the rights of the unborn... someone committed to actively working to advance pro-life leadership and lifesaving laws.

And your contribution will help the Susan B. Anthony List lay the groundwork for a pro-life White House victory in 2016, as we:

***Educate candidates how to talk about our pro-life position (the key is to stay on offense - force the other side to talk about why they think it's okay to murder a seven-pound baby about to be born);

***Expose Hillary Clinton's vicious pro-abortion record AND her hypocrisy when it comes to "women's rights"(her family slush fund rakes in millions of dollars from regimes that treat women with brutal contempt);

***Mobilize millions of pro-life citizens (many of whom stayed home in 2008 or 2012 once they saw the campaign was ignoring their issue) to the polls so we can get the abortion "rights" extremists out of the White House and pass life-saving legislation

If that's an agenda you can support, please offer one thoughtful donation of $16 today.

Of course, if you can donate more - say, $25, $35, $50, $75 or even $100 - please do!

Every dollar will be used faithfully to speak up for those who cannot speak for themselves and bring a pro-life president to the White House in the 2016 election.





Thank You,

Marjorie Dannenfelser President, Susan B. Anthony List